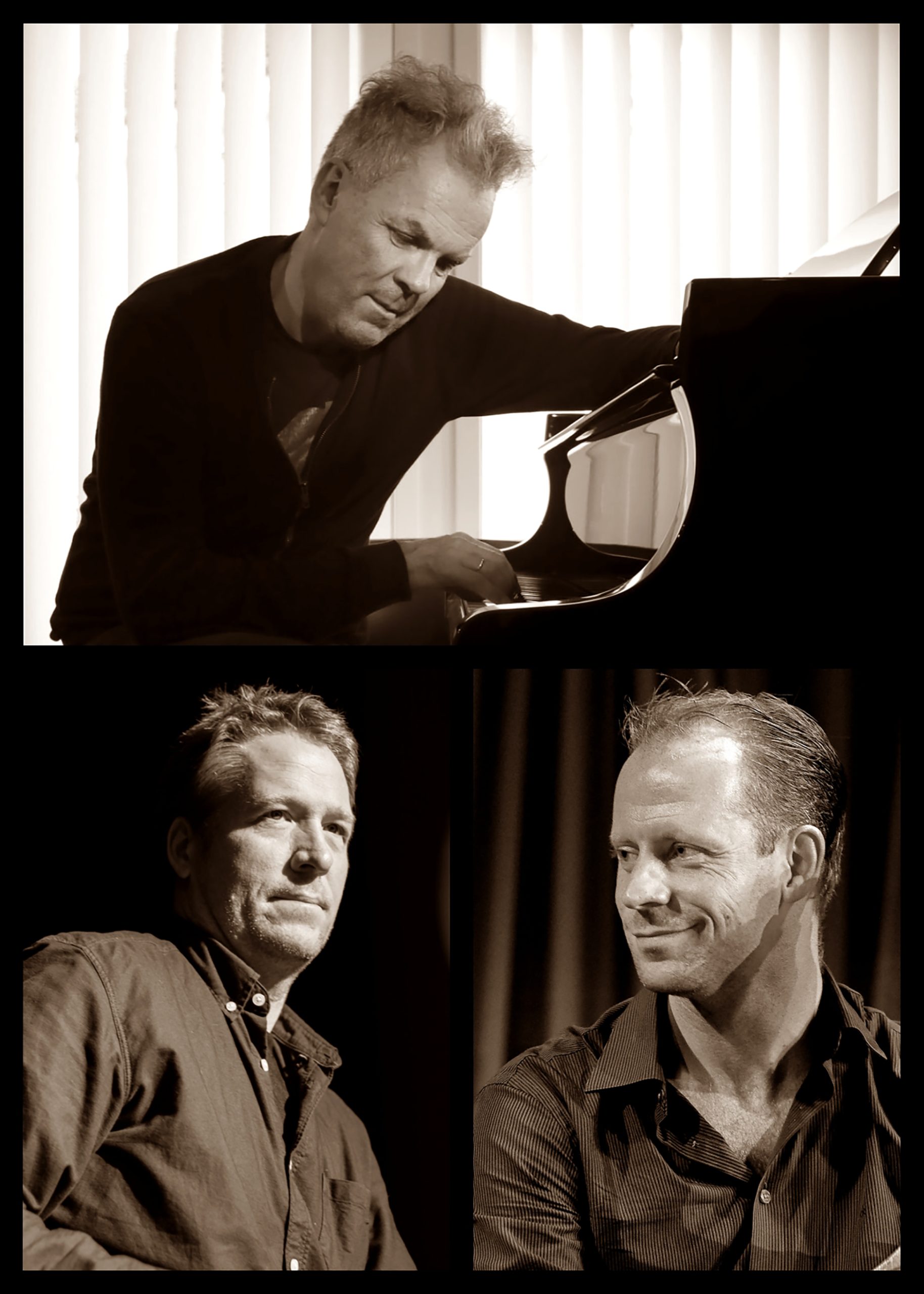 A new trio has seen the light, namely Hoff Somsen Lindholm. The trio will perform at festivals and clubs from 2023, and are very excited to present their music.
Jan Gunnar Hoff, Jasper Somsen and Carsten Lindholm share the love of Nordic Jazz. But most importantly, they also share a positive live attitude which shines through both their music and way of living.
Hoff Somsen Lindholm has played together in different constellations already. You might have seen Jasper Somsen and Carsten Lindholm together on stage at the Nordic Jazz Festival in Wageningen (NL) or all 3 together as Carsten Lindholm Trio at Jazzforum Bayreuth (DE) in 2022.
Where above concerts would have been Carsten Lindholm's compositions and repertoire, going forward will be a mix of own ORIGINAL compositions from all three gents!
It should be said though, that the audience in Bayreuth this year, already had a taste of the sound of Hoff Somsen Lindholm. This, as both Jan Gunnar and Jasper presented one of their own compositions during the concert, written for this new project and never played live before.

The music will be presented here on the website and online on YouTube – so stay tuned!
Press release in short:

The Hoff Somsen Lindholm Trio plays original compositions inspired by Keith Jarrett, Enrico Pieranunzi, Gonzalo Rubalcaba, Esbjörn Svensson, Rymden, Wolfgang Haffner, Russell Ferrante and Vince Mendoza, among others.
In direct contact with their audience, this Dutch-Scandinavian piano trio plays music that only knows how to unfold in the flow of improvisational forces and is therefore characterized by communicative openness, stylistic diversity and aesthetic expressiveness
About:
Pianist Jan Gunnar Hoff from Norway performs worldwide with his solo piano repertoire and has worked with: Mike Stern, Arve Henriksen, Audun Kleive, Anders Jormin, Gary Novak, Per Mathiesen, Alex Acuna and Horacio Hernández.
As a bandleader and co-leader he has released 23 albums and published over 250 orchestral works in various contexts. Jan Gunnar Hoff is also a Steinway Artist.
Double bassist/Composer/Producer Jasper Somsen from the Netherlands is known worldwide for his longstanding collaborations with Enrico Pieranunzi, Maria Mendes and Lynne Arriale. He has performed with Peter Erskine, Jorge Rossy, Joey Calderazzo, Bob Sheppard, John Beasley and Jeff Ballard among other. He has released 7 albums as leader and co-leader for Challenge Records and has been featured on more than 45 albums including film music productions.
Drummer and composer Carsten Lindholm is a Danish drummer known for his unique ability to fuse Nordic Jazz with Indian rhythmics, based on his study of Konnakol. Artists such as: Erik Truffaz, John Beasley, Reggie Washington, Pete Judge, Jim Barr, Eivind Aarset, Gunnar Halle, Thomas Siffling and Christopher Dell has played on his albums.
He has since 2018 played with Carsten Lindholm Trio in many clubs and at festivals such as: ELBJAZZ, Jazz & Joy Worms, Bix Stuttgart, Domicil Dortmund, Altes Pfandhaus Köln, JazzfolkBike Syke, Jazzforum Bayreuth, Jazzclub Bamberg, Jazznmore Ingolstadt, Jazzfest Wageningen, Montmartre Copenhagen, Theatre de Caen.
Hoff Somsen Lindholm hopes to see you at one of their concerts.