Thank you to Danish Music Association for the interest.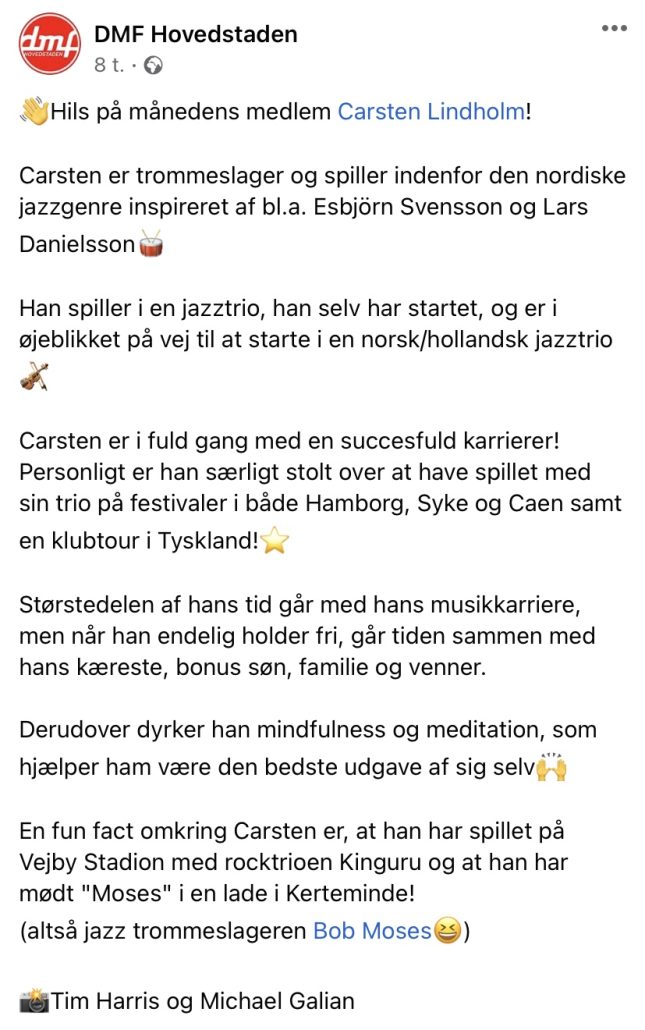 👋Greetings to member of the month Carsten Lindholm!
Carsten is a drummer and plays within the Nordic jazz genre, inspired by e.g. Esbjörn Svensson and Lars Danielsson🥁
He plays in a jazz trio he started himself, and is currently on his way to starting a Norwegian/Dutch jazz trio🎻
Carsten is in full swing with a successful career! Personally, he is particularly proud to have played with his trio at festivals in both Hamburg, Syke and Caen as well as a club tour in Germany!⭐
Most of his time is spent with his music career, but when he finally has time off, it is spent with his girlfriend, bonus son, family and friends.
In addition, he practices mindfulness and meditation, which help him be the best version of himself🙌
A fun fact about Carsten is that he has played at Vejby Stadium with the rock trio Kinguru and that he has met "Moses" in a barn in Kerteminde!
(i.e. jazz drummer Bob Moses😆)
📸Tim Harris and Michael Galian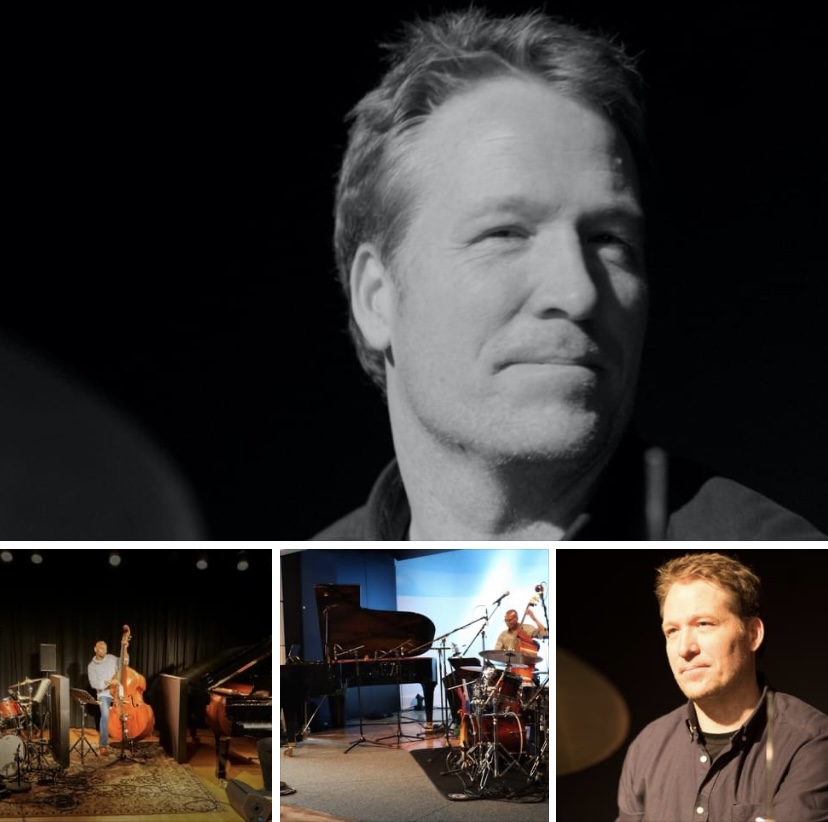 Follow Danish Music Association on fb: https://www.facebook.com/hovedstaden.dmf/